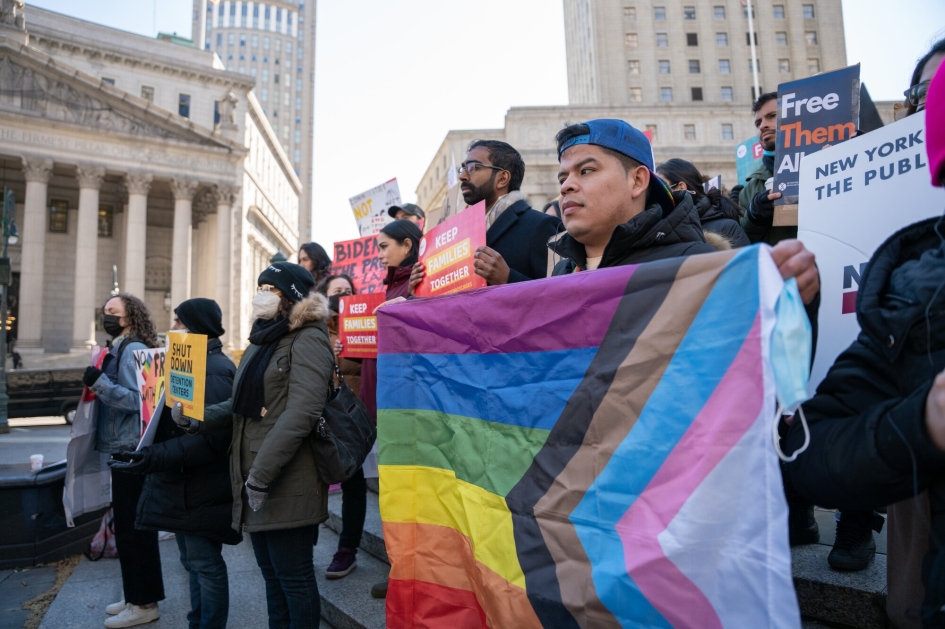 LGBTQ+ youth and adults are overrepresented in the criminal legal system. They are disproportionately impacted in every stage of the system, facing higher rates of arrests, convictions, and harsher sentencing.
LGBTQ+ people are also far more likely to experience abuses while in prisons, jails, or detention centers. But these experiences are often ignored or dismissed due to structural biases (sexism, transphobia, and homophobia) and the deeply gender-stratified nature of these institutions.
Furthermore, LGBTQ+ people's experiences have been long missing from large, nationally representative data and analysis because few surveys ask questions about sexual orientation or gender identity. With little research, scant resources exist to support the incarcerated LGBTQ+ community.
This Inside & Out toolkit was created to help individuals and organizations support the needs of LGBTQ+ people who are detained and incarcerated. It is made possible by the Leading-Edge Fellowship, a yearlong project sponsored by American Council of Learned Societies (ACLS) and hosted by American Friends Service Committee (AFSC).