Community Safety Beyond Policing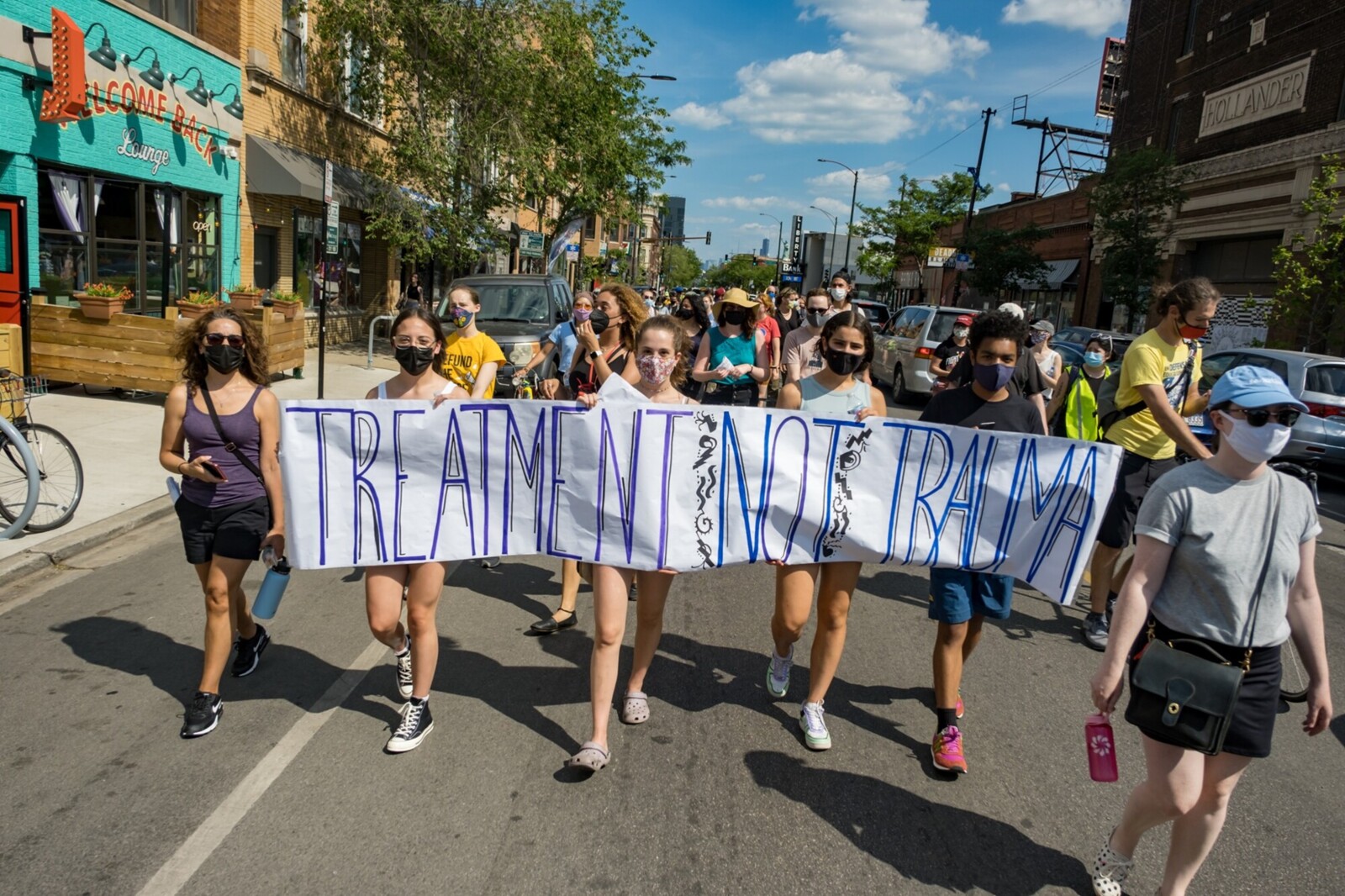 In the United States, we spend over $100 billion per year on policing, while crucial social and human needs—like health care and housing—go unfunded. Lethally armed police respond to social and health issues such as mental illness, domestic violence, drug use, school discipline, fear of Black people, and unhoused people—and often that response from law enforcement is violent. Communities of color and poor communities are policed as if under occupation, facing militarized tactics and equipment paid for by the federal government and local budgets. As schools are militarized, more young people are pulled into the school-to-prison pipeline, instead of receiving the education and care all kids deserve.
How can we shift this paradigm and divest from policing that harms many communities—especially people of color—while investing in health care, schools, mental health, services, transformative and restorative justice, and other things our communities really need?
How can we work toward a world where all people are safe because we have the resources we need to thrive and the tools we need to protect each other?
In this webinar series, we will try to answer these questions together in an interactive format with speakers from communities across the country. Please join us!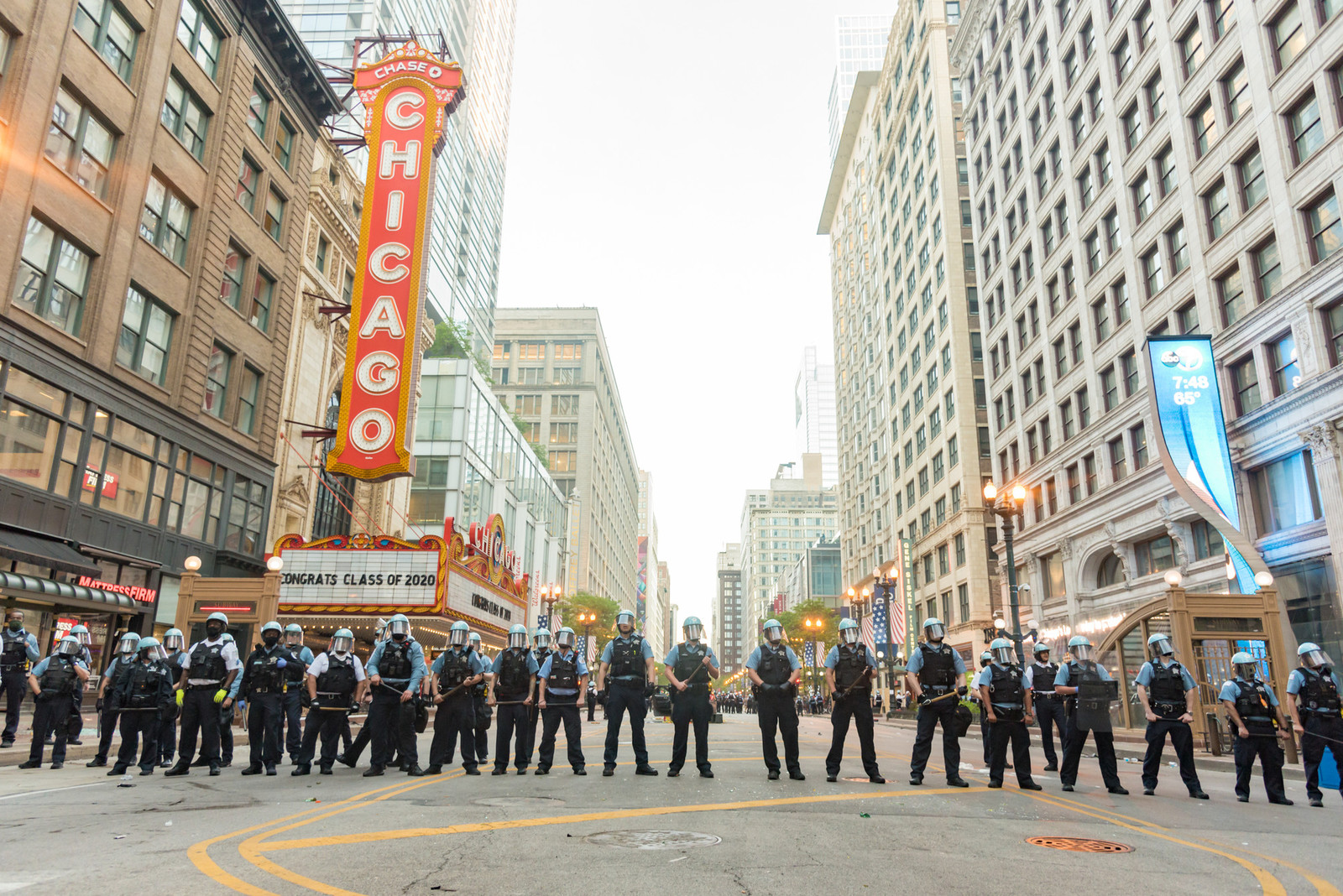 Watch our past webinars
Understanding Copaganda – Oct. 2022
Learn how Copaganda shapes our impressions of the criminal legal system and policing? And what are the effects on policymaking and elections?
Restorative Justice Sept. 2022 series
Principles
What is Restorative Justice? How does it address harm? How do we exist restoratively in our communities?
Accountability
How are communities strengthened through strengthening ties between the person who caused harm, and the person who received harm? Restorative Justice works because of accountability.
Applications
We've learned about Restorative Justice, how does it get applied in our communities?
Getting Eyes on the Armed State – July 2022
This webinar focuses on examples that have shed light on law enforcement agencies, using public records requests and other research, and on activism to use transparency in campaigns for community safety.
Gun Violence and Policing – Apr. 2022
Many communities across the country have experienced an uptick in gun violence over the last 2 years at the same time that we are having a robust debate around the role of policing in our society. How has or should the movement to divest from policing and invest in community respond?
Global Policing – Feb. 2022 (Spanish)
Drawing on AFSC's international programs and partners, we talk about the impact of policing on local communities in several places outside the United States.

Policing and the War on Terror – Oct. 2021
The post 9/11 war on terror framework further legitimized the targeting and criminalization of Muslim, immigrant and Black communities and produced techniques, agencies, and concepts of policing that are increasingly being used on all communities of color and protesters.
Policing Behind the Walls – Oct. 2021
As we mark the 50th anniversary of the Attica Prison Uprising, we take a moment to reflect upon the ways that policing exists within prisons, the impact, and how conditions can be addressed.
Policing poverty – Aug. 2021
How do policing and the criminal legal system reflect and uphold our inequitable economic system and punish poor people? We'll get an overview of the situation and hear from organizers on the ground about how they are resisting.
Policing and White Supremacy – June 2021
A look at the ways that white supremacy and policing have been intertwined since the days of slave patrols, the impact of this connection, and what can be done about it.
Stopping Police Militarization – June 2021
Communities of color and poor communities are policed as if under occupation using militarized tactics and equipment underwritten by the federal government and local budgets.
Federal Policing Legislation – May 2021
View our discussion about various federal legislation around policing, and ways that you can get involved.
Policing and Surveillance – Apr. 2021
Hear from local communities about the ways communities are criminalized and surveilled, the impact, and how community members have organized to push back.
Restorative Justice: A community conversation about accountability and healing – Mar. 2021
As we work toward a future in which we rely less on police and incarceration, many have lifted up the Indigenous healing model of restorative justice as one path forward. In this webinar, we will discuss what restorative justice looks like, how it has been implemented in various communities to address harms, and what role it can play in creating community safety for all.
What to do instead of calling 911 – Jan. 2021
Lethally armed police respond to many calls to 911 that could be resolved with the use of unarmed community workers, and often with violent results.
Creating police-free schools: A community conversation Nov. 2020
Policing in schools has increased exponentially, and Black and brown students are disproportionately targeted, criminalized, and negatively impacted. Those conditions have led to robust campaigns across the country for police-free schools.
How to talk about safety beyond policing Dec. 2020
While many of us know that we need to reduce our reliance on policing and invest in social programs that help communities thrive, we also understand that not everyone is on the same page. We want everyone in our communities to feel safe—and be treated with the dignity and respect that we all deserve.