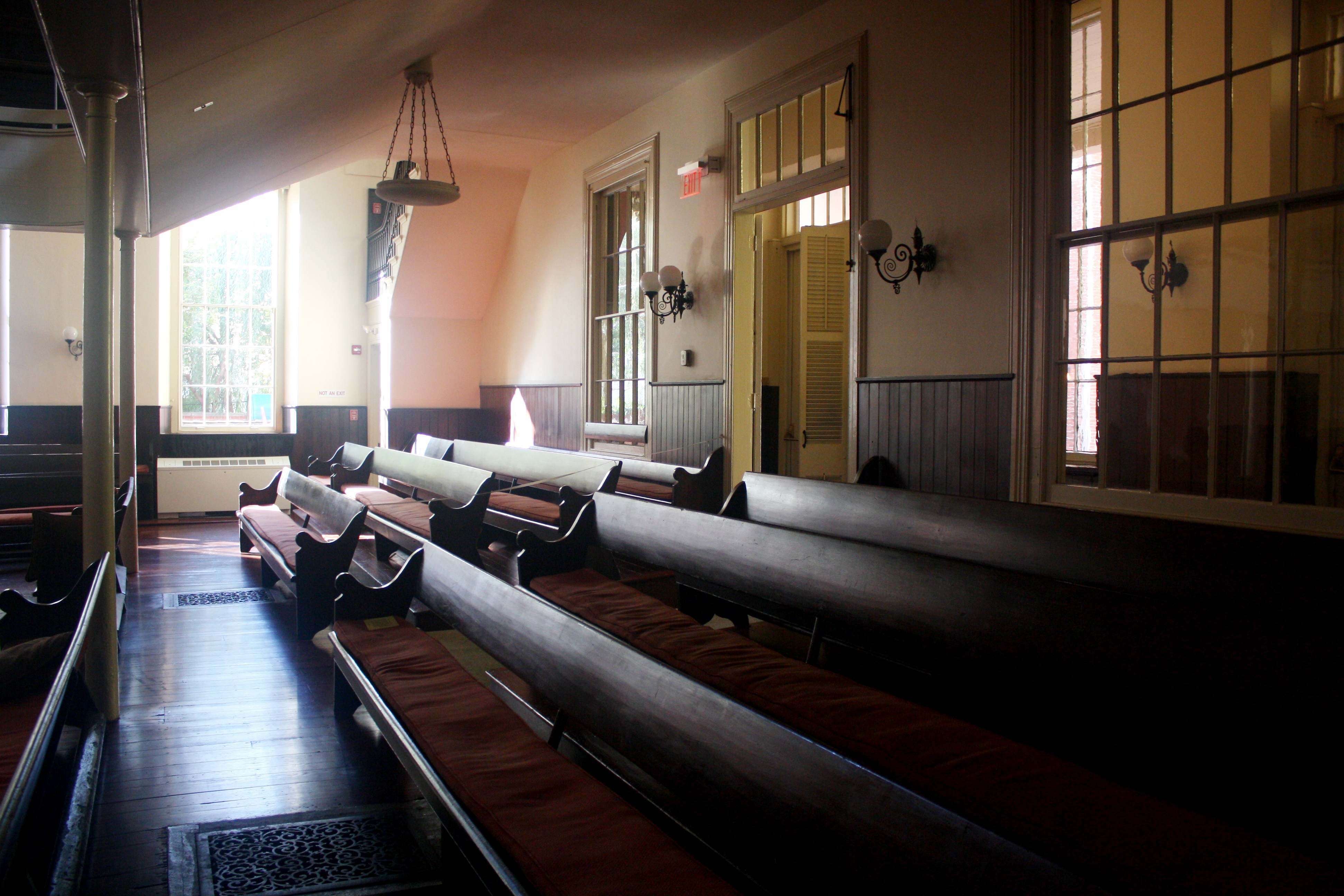 Connecting for Lasting Change
COVID-19 Guidelines
Welcome, Friends. We look forward to gathering together for the 2023 AFSC Corporation Meeting. Given the continued prevalence of COVID-19, and the risk infection poses to our most vulnerable, we are offering both in-person and online opportunities to gather this year.
If you are joining us in person, we have guidelines in place designed to reduce the possibility of infection. In compliance with AFSC's COVID-19 Guidelines, which are designed to center the needs of the most vulnerable, we require that every person attending the meeting in person be vaccinated against COVID-19, with at least one booster. Our current guidelines call for Friends to wear masks while indoors, except when speaking or eating. This provision is subject to change as we continually evaluate rates of transmission and other data.
Keynote speaker, Ambassador Andrew Young
Join us on Friday, April 14, 6:30 p.m. ET to hear our keynote speaker, Ambassador Andrew Young.
Andrew J. Young has earned worldwide recognition as a pioneer in and champion of civil and human rights. Young's lifelong dedication to service is illustrated by his extensive leadership experience of over sixty-five years, serving as a member of Congress, African American U.S. Ambassador to the United Nations, Mayor of Atlanta, and ordained minister, among other positions. Young was born in 1932 in New Orleans, and he currently lives in Atlanta with his wife, Carolyn McClain. He is also a father of three daughters and one son, a grandfather of nine, and a great grandfather of one.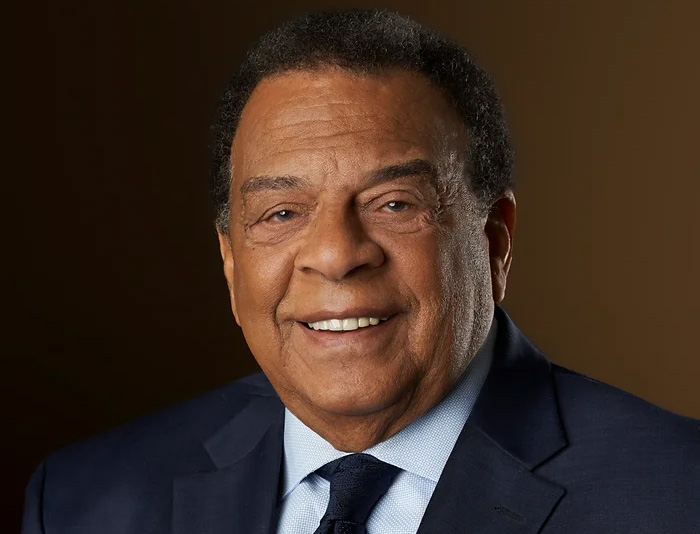 Workshops
Online Corporation workshops are open to all members of the Corporation and Quakers.
Friday, April 14 at 3:30 p.m. ET/ 12:30 p.m. PT
As Earth Day approaches, this workshop will examine how our food system drives climate change and is vulnerable to climate disasters. Join us as we explore AFSC's history supporting sustainable agriculture, which is a tradition for the land-based people of New Mexico. We will discuss how our New Mexico program's experience in helping to rebuild food systems and protect people's rights to their land, water, and healthy food informs our advocacy in the Farm Bill. Together we will call on Congress to invest in agricultural practices that protect the planet and prioritizes people over profit.
Presenters: Sayrah Namaste, NM Program Co-Director, and Peniel Ibe, Policy Engagement Coordinator, OPPA
Friday, April 14 at 3:30 p.m. ET/ 12:30 p.m. PT OR
Saturday, April 15 at 2 p.m. ET/ 11 a.m. PT
Police disproportionately target our Black and Brown neighbors, a racial disparity that is amplified by police use of weapons.  How many assault rifles does your local law enforcement agency have?  How do your local police use militarized weapons? And on whom?  Learn how AFSC exposed the extent of police militarization across California and advocated with communities to limit this use, and tools you can use to do the same work in your community.
Presenters: Jennifer Tu, Ristad Fellow
Saturday, April 15 at 2 p.m. ET / 11 a.m. PT
Gaza has been under blockade for 16 years, isolated from the rest of historic Palestine and the world. Last fall AFSC published a new anthology of writings by Palestinians from Gaza, "Light in Gaza: Writings Born of Fire". Light in Gaza mixes academic essays, personal stories, and poetry in a collection that gives voices to the dreams and concerns of Palestinians from Gaza. During this session, AFSC staff and a contributor to the book will talk about the current situation in Gaza, the issues raised in Light in Gaza, and how you can take action to bring change.
Presenters: Mike Merryman-Lotze, Jennifer Bing, and Dr. Refaat Alareer  
North Korea Assistance and Advocacy: AFSC engagement on a divided peninsula
*This workshop is only being offered in-person due to the sensitive nature of the content.
For over 70 years, the Korean war has continued, creating a relationship between the U.S. and the Democratic People's Republic of Korea (DPRK or North Korea) characterized by hostility and militarization. Join AFSC's humanitarian program staff and office of public policy and advocacy to learn about the history of the peninsula, AFSC's work on the ground, sanctions, and ways to get involved in pursuing peace.
Presenters: Alison Kahn, David Paul Policy Fellow; Jennifer Deibert, DPRK Program Director
Recordings of the below events will be sent out after the Corporation.
Saturday, April 15 at 9 a.m. ET: Programmed worship with Wess Daniels, William R. Rogers Director of Friends Center and Quaker Studies, Guilford College
C. Wess Daniels teaches Quaker studies at Guilford College and has taught at Earlham School of Religion, George Fox Seminary, Woodbrooke Quaker Study Centre, and Pendle Hill. He lives in Greensboro, North Carolina with his wife, Emily and their three children.
He is the author of, "Resisting Empire: The Book of Revelation as Resistance" (2019) and "A Convergent Model of Renewal: Remixing The Quaker Tradition in Participatory Culture" (2015). He is an associate editor on the Brill Research Perspectives in Quaker Studies, and the co-editor on the book, The Quaker World (Routledge, 2022). His teaching and writing focus on liberating spirituality, revitalizing faith traditions, and renewing community for the work of liberation and justice in the world.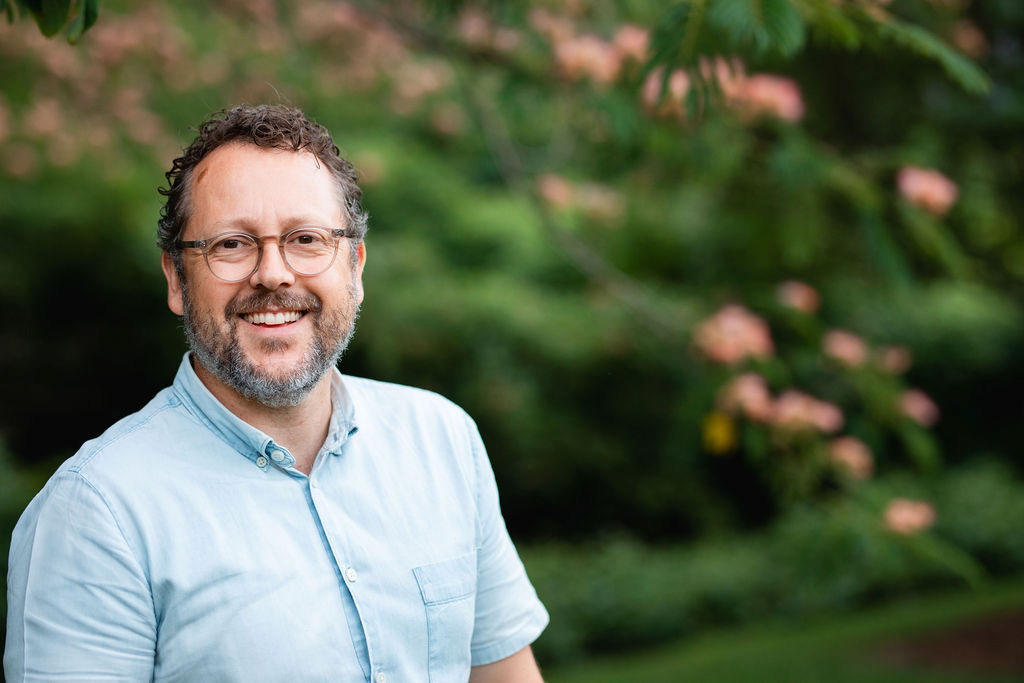 Saturday, April 15 at 11 a.m. ET: Join the panel with heads of Quaker agencies, including Canadian Friends Service Committee, Friends Committee on National Legislation, Friends World Committee on Consultation, Quaker Council for European Affairs, Quakers in Britain, and QUNO Geneva and New York. This panel will be recorded.