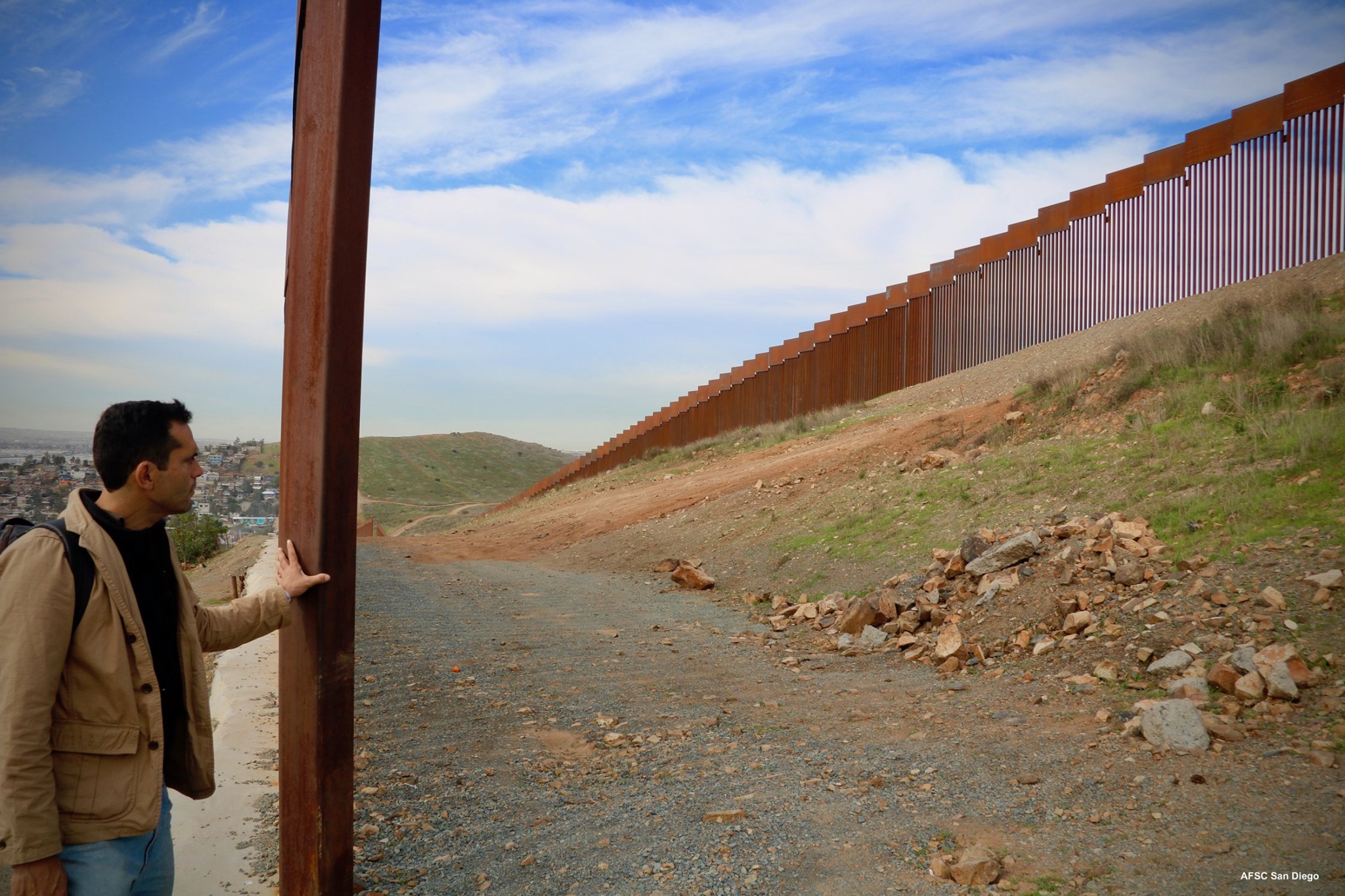 The U.S.-Mexico Border Program advances the human rights and self-determination of migrant communities through base-building, alliance building, documentation, and policy-impact.
San Diego County shares a border with Mexico, and because of this, residents live in a federal enforcement zone. This zone encompasses 100 air miles from any land and air port of entry, and allows for Border Patrol (CBP) searches without probable cause.
CBP officers in the San Diego area have grown exponentially since 2001. This contributes to the militarization of border communities and places our civil and human rights at risk. The anti-immigrant rhetoric of the Trump era and beyond has had an adverse effect on immigrant communities.
We collaborate with community partners to advance policies affecting immigration and border issues. We work to educate, advocate, and organize constituents to secure humane immigration policies. We offer Know-Your-Rights, human rights, and immigration policy workshops.
We also engage community partners and leaders in monitoring and documenting instances of abuse by law enforcement agencies. This allows us to raise awareness, build accountability, and change public discourse.
Our program hopes to support a culture of participatory leadership and responsible politics. We want to see migrant families living free of fear, accountability for immigrant enforcement agencies, and a culture that supports and welcomes immigrants.