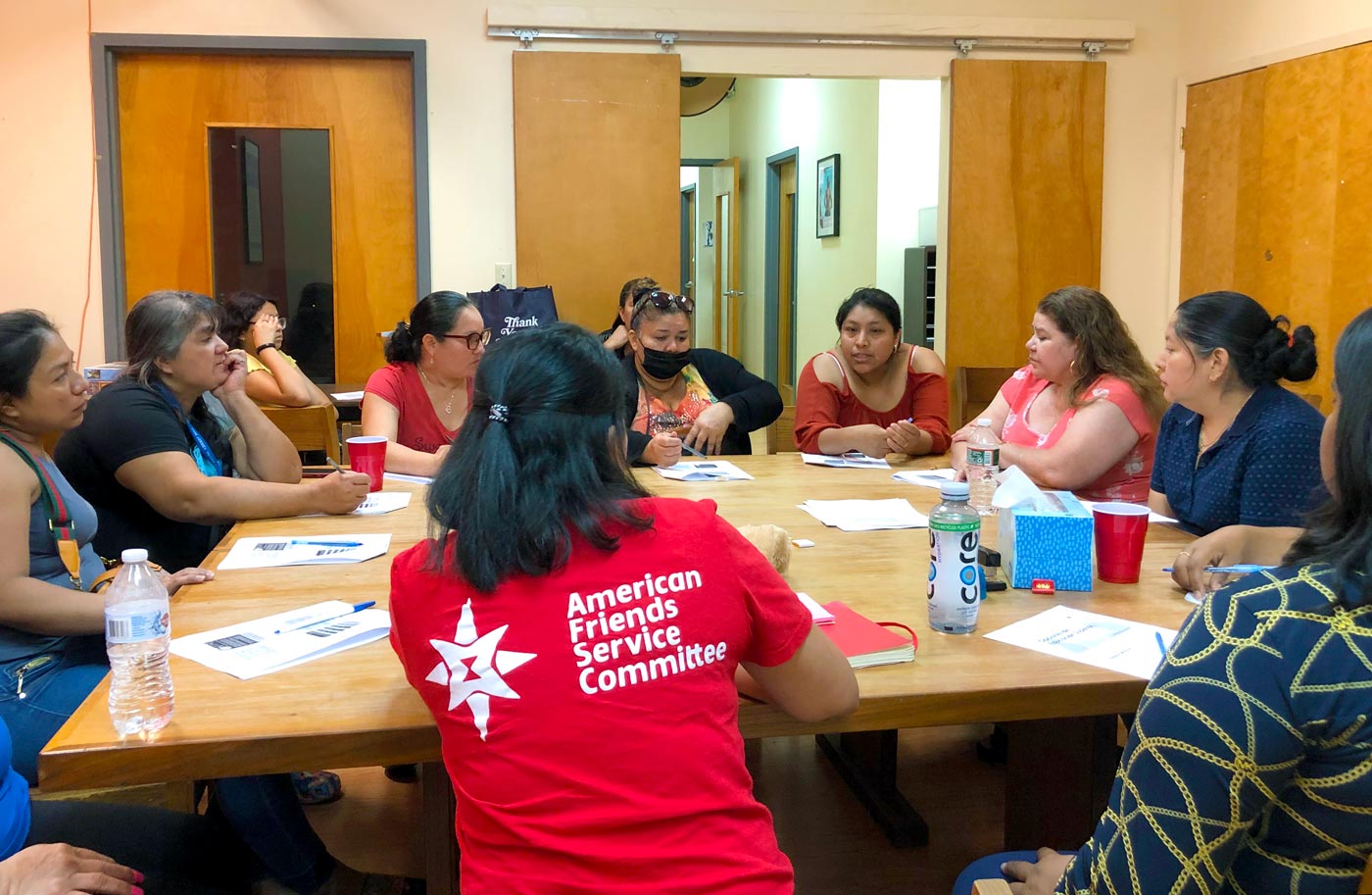 The Immigrant Rights Program (IRP) in Newark, N.J., works for policies that respect the rights and dignity of all immigrants, including a fair and humane national immigration policy.
The United States has a cruel and oppressive system of enforcement, detention and deportation of immigrants. Anti-immigrant policies and rhetoric have coincided with a significant increase in immigration arrests. This has subjected immigrants to heightened abuses and violence at the hands of the federal government.
IRP represents immigrant populations throughout the state of New Jersey. We support leadership development and organizing for impacted individuals.
IRP's legal services staff provides legal representation and information to immigrant communities. In addition, staff conduct presentations to fill the critical need for accurate information. This includes Know Your Rights presentations to educate and empower immigrant communities.
Our organizing and advocacy staff work to ensure immigrants' voices are heard on the federal, state and local levels. We document the stories of those who are affected by detention and deportation.
We advocate for the elimination of immigration detention and improved detention conditions.
Our staff take part in legislative visits and public actions in support of fair and humane immigration laws. We train immigrants to speak with elected officials and media. On a local and state level, IRP works to ensure the passage of policies to improve conditions for all immigrants living in New Jersey.