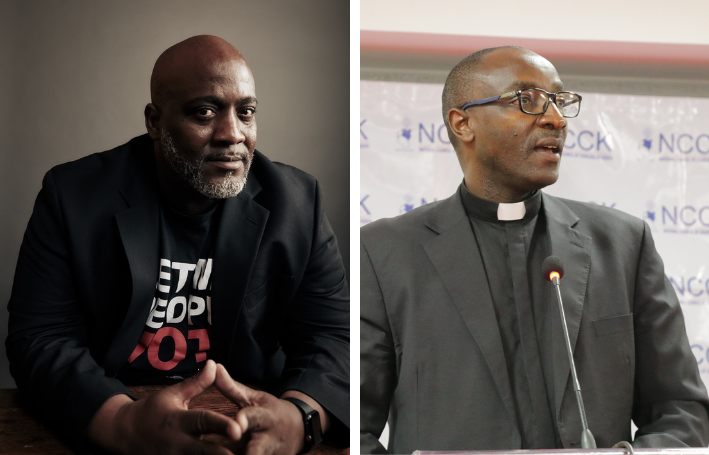 PHILADELPHIA, PA (February 17, 2023) – The American Friends Service Committee (AFSC) and Quaker Peace & Social Witness (QPSW) have nominated Florida Rights Restoration Coalition (FRRC) and National Council of Churches of Kenya (NCCK) for the 2023 Nobel Peace Prize.
The nomination of these organizations is intended to draw attention to their tireless work to address the global threats to democratic government and voting rights. According to AFSC's nominating letter sent January 23, 2023, "We are nominating these organizations, FRRC and NCCK, for their work in building democracies, supporting the human right to representation by government, and working towards a better organized and peaceful world."
FRRC is a grassroot nonprofit organization based in Florida which has worked to create a movement to end the disenfranchisement of people with criminal convictions. Their work led to the passage of Amendment 4 in the Florida state constitution, restoring the voting rights of over 1.4 million Floridians with past felony convictions. The organization also works towards removing barriers to re-entry for people who have been incarcerated.
"We are humbled and grateful to be given this distinguished nomination," said Desmond Meade, Executive Director of FRRC. "We hope it will amplify our efforts to demonstrate the power of love and second chances, and show how we can strengthen our society by empowering the most marginalized among us."
Founded in 1913, NCCK is made up of Christian churches and organizations that for more than a century have worked for the civil rights of Kenyans through broadening democratic space, access to education, rehabilitation of soldiers into civil society, and speaking up against any form of state violence. While NCCK maintains that religious organizations should remain neutral and not endorse any political party or leader, it has encouraged political awareness and participation so that all Kenyans can participate in governance and decision-making process at all levels of government.
"We are very excited and humbled by this nomination which acknowledges 100 years of work put in by the 16 million Christians in our member churches who daily give hope, and transform lives in our communities," said Rev. Canon Chris Kinyanjui, the NCCK General Secretary. "Coming shortly after the overwhelmingly peaceful General Elections and transition in 2022, the nomination for the Nobel Peace Prize affirms the truth of the word which tells us that 'Whatever you do, work at it with all your heart, as working for the Lord, not for men, since you know that you will receive an inheritance from the Lord as a reward' (Colossians 3: 231)."
As former Nobel laureates, AFSC and QPSW have the privilege of making Nobel nominations. In 1947, the Nobel Peace Prize was awarded to the Friends Service Council (the precursor to QPSW) and AFSC on behalf of Quakers worldwide for their work during and after the two world wars to feed starving children and help Europe rebuild itself. The organizations use their nomination to highlight the work of others continuing the vital work of peacebuilding.
# # #
The American Friends Service Committee (AFSC) promotes a world free of violence, inequality, and oppression. Guided by the Quaker belief in the divine light within each person, we nurture the seeds of change and the respect for human life to fundamentally transform our societies and institutions. We work with people and partners worldwide, of all faiths and backgrounds, to meet urgent community needs, challenge injustice, and build peace.