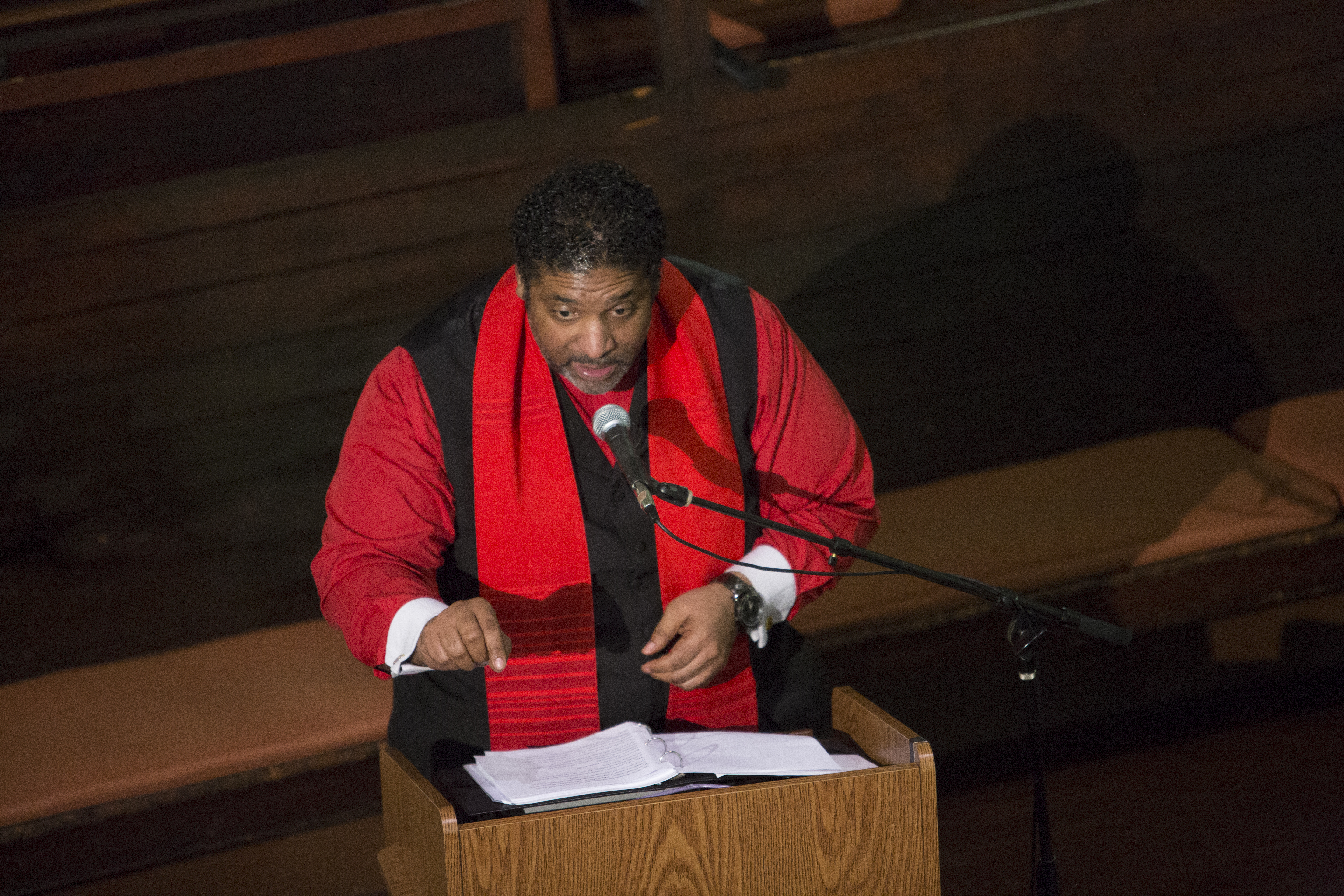 Rev. Dr. William Barber, II addressed the AFSC Corporation Meeting on March 3rd, 2016. He spoke about the legacy of Quaker history, the Forward Together Moral Mondays movement, and how to create deep change through moral fusion politics, bringing people together to overcome the forces of resistance to build the Third Reconstruction. Watch the full talk here. Videography by Alex Wiles. - Lucy
Bayard Rustin and a few other Quaker prophets: Rev. Barber recounted moments of courage in action among Friends.
The Third Reconstruction: In this excerpt, Rev. Barber talks about his sense that we are in the midst of the Third Reconstruction where people of many faiths and none, across race and ethnicity, across gender identity, across sexual orientation, across class lines are working together for a deep moral change, and how the resistance to that change has worked in the past and is working currently to stop this movement of the Spirit.
Getting above the snake line: Rev. Barber talks about taking the moral high ground in order to transcend and work against the huge forces opposed to socio-political transformation. This excerpt of this talk is followed by a song sung by Rev. Gladwyn Uzzell.
Watch the full hour and 53 minute talk above, published by PhillyCam.
Related content:
Podcast: Bayard Rustin and the March
Letter from a Birmingham City Jail: What would King say today?