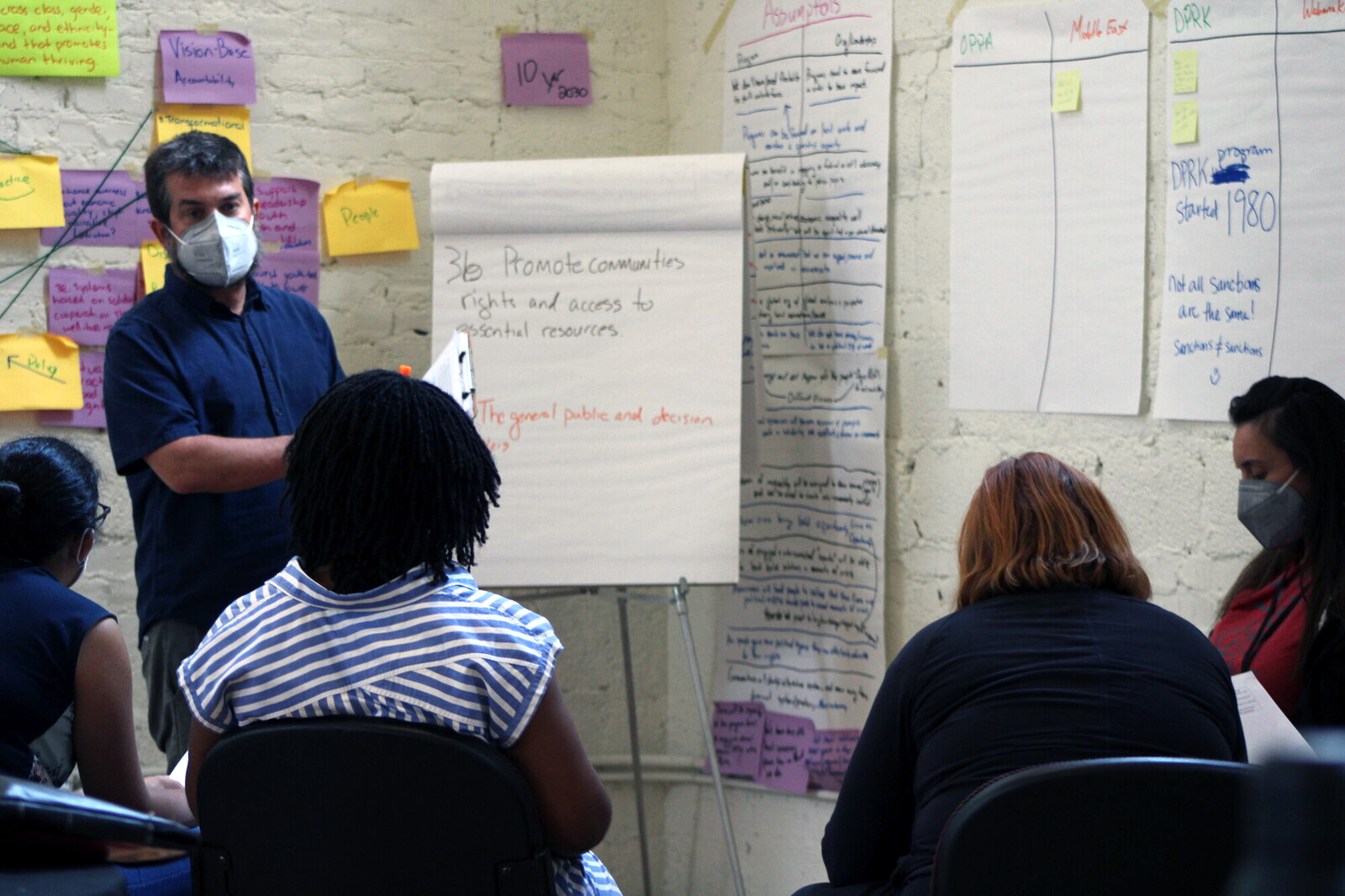 Invite an AFSC staff member to your meeting/church
AFSC staff are experts in their field.
Across the globe, AFSC staff are respected for their deep analysis and their commitment to addressing root causes of war and injustice. AFSC staff connect the dots between different social justice movements and work in coalition with partner organizations to build our collective capacity for change.
When AFSC staff visit Friends' meetings, churches, and schools, participants are left feeling excited and motivated to make change in the world. Whether you want to hear about an issue you're already passionate about or want to learn more about the work of AFSC, staff are excited to share their experiences and analysis with Friends and encourage shared witness for social justice.