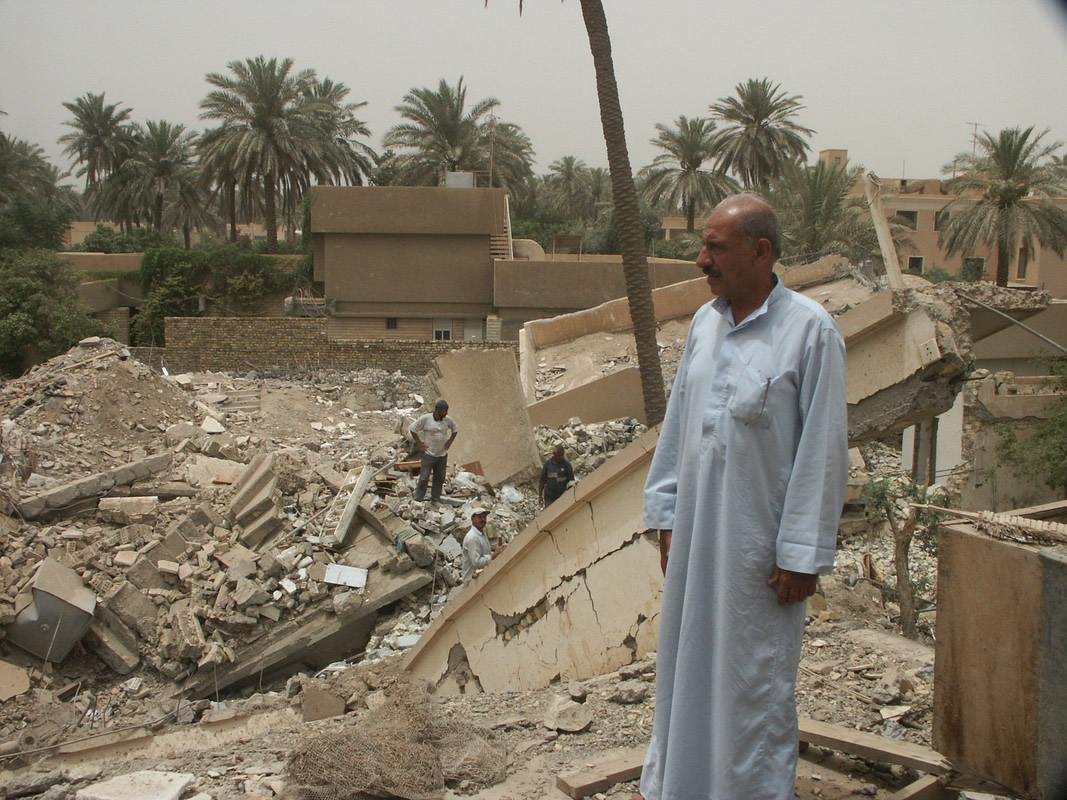 March 19th marked twenty years since the start of the U.S. led war on Iraq. Join AFSC on March 28 at 1 p.m. pm ET/10 a.m. PT for a webinar to discuss the impacts of the war and how we might wor towards a different future.
The costs of that war have been enormous in terms of both lives and resources. At least 270,000 Iraqis and over 4,500 U.S. military personnel were killed as a result of the war and over $2 trillion dollars were spent. The destruction in Iraq was enormous, with both rebuilding and conflict continuing over a decade after the formal end of the war. And while most U.S. forces have withdrawn from Iraq, the U.S. carried out at least 33 military operations in Iraq last year. The 20-year war is not over.
The impacts of the war and the lack of accountability for the killings, torture, and destruction that occurred during the war continue to reverberate today. Earlier this month it was reported that the U.S. military opposes sending information about Russian human rights abuses and war crimes in the Ukraine to the International Criminal Court for fear that doing so might encourage investigations into U.S. abuses globally.
Join us for a conversation with Iraqi-American lawyer and human rights advocate Sally Al-Ghazali and former AFSC staff member and anti-war activist Peter Lems about the Iraq war, what we have learned in the 20 years since it started, and how we can build a different future. Their conversation will be moderated by AFSC's Associate General Secretary for Global Cohesion Sonia Tuma.